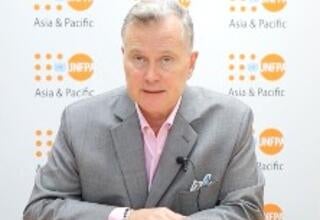 UNFPA Regional Director for the Asia-Pacific Region, Mr. Björn Andersson, joined the International Donor Conference on Population Dynamics and Family Planning for Pakistan on 26 November 2021.   Mr. Andersson emphasize...
President Dr Arif Alvi has called for increasing the coverage of Lady Health Workers in the country to ensure the provision of preventive and curative care services, particularly the neglected and remote areas. He said that the health sector of the country was facing various challenges due to the lack of medical professionals and paramedical staff.
UNFPA, along with its partner Rozan, has further trained the psychologists providing psychosocial support for anxiety and fear related to COVID-19 and other issues such as awareness-raising, psychological support, and referral of cases of gender-based violence (GBV).