UNFPA: Delivering a world where every pregnancy is wanted,
every childbirth is safe and every young person's potential fulfilled.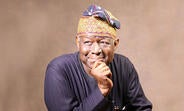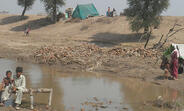 4 November 2014
Estimated 75,000 pregnant women affected by floods in Pakistan
People seek shelter on higher ground after late monsoon rains caused widespread flooding across Pakistan's Punjab region, affecting more than 2.5 million people, including an estimated 75,000 pregnant women. Photo credit: UNFPA Pakistan/Stenly Sajow PUNJAB PROVINCE, Pakistan – When torrential rains flooded Asma Bibi's

This book brings together many ideas that have been discussed for some time in...

UNFPA's flagship State of World Population report 2017
No vacancies currently available