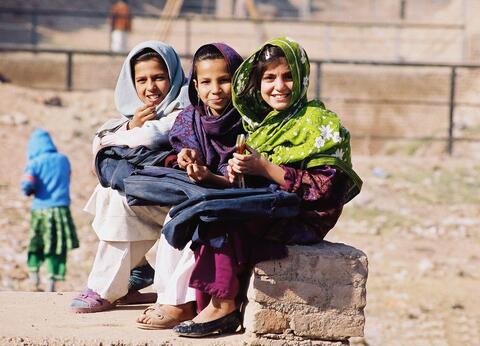 The United Nations Population Fund (UNFPA) is the lead UN agency for delivering a world where every pregnancy is wanted, every childbirth is safe and every young person's potential is fulfilled.
UNFPA focuses on advancing women's and young people 's ability to exercise their sexual and reproductive health rights. Since 1970, UNFPA in Pakistan has supported:
Sexual and reproductive health information and services;
Adolescents and youth;
Women's empowerment and gender equality;
Population and development.
Our programmes expand across the country with tailored interventions for local contexts. We do this through:
Gender-responsive and youth-friendly policies, laws and initiatives;
Increased investments in health and education;
Strengthened capacities of government and civil society institutions for youth-led sexual and reproductive health programmes and partnerships;
Alliances and strategies to reduce gender inequality;
Integrated and multi-sectoral approaches to population dynamics and its linkages to development;
Communication strategies that address social norms change;
Enhance government partnership with private and civil society sectors.
UNFPA also plays a leading role in the humanitarian response efforts, advocating for the protection, health and productivity of women and young people. UNFPA works with government, civil society partners and other humanitarian agencies to coordinate the delivery of clean birthing kits, training of skilled birth attendants, referral support mechanisms for 24/7 emergency obstetric care; and community awareness campaigns on sexual and reproductive health and gender-based violence issues.
UNFPA is aligned with national priorities (Pakistan 2025 Vision), the United Nations Sustainable Development Framework (UNSDF 2018-2022), UNFPA Strategic Plan (2018-2021), International Conference on Population and Development (ICPD), the 2030 Agenda for Sustainable Development (SDGs) and Family Planning 2020 (FP2020) commitments.